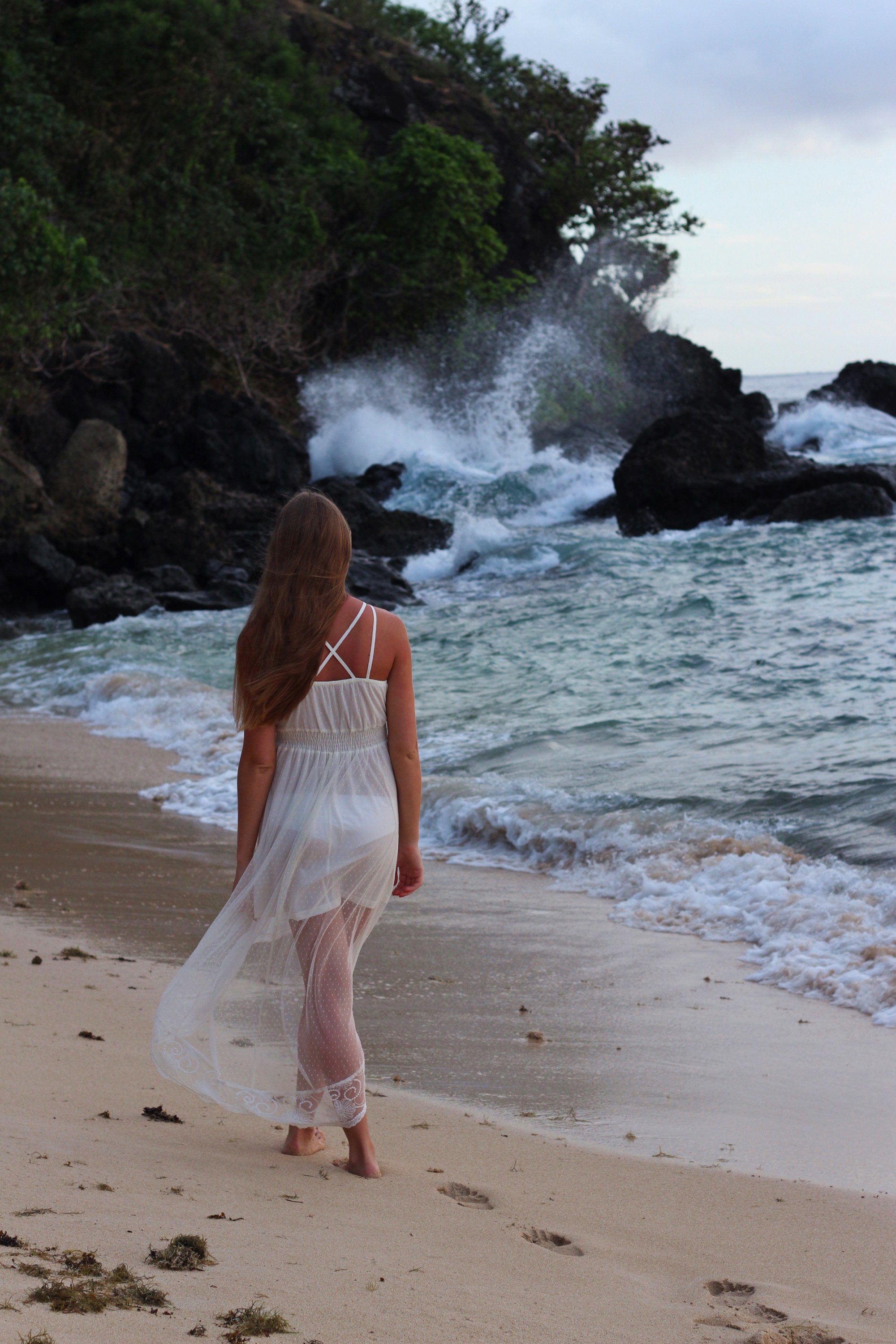 ---
All The Yasawa group islands are uniquely beautiful, but this small Waya Island with spectacular Likuliku Bay left the biggest impression on me. We spend there only one night, but it was something really magical that I can't describe this in words…
Likuliku Bay greeted us with beautiful huge waves. The Ocean didn't stop soughing all night long. I really love the sound of the ocean waves, so it was the most beautiful music to my ears.

We stayed at the Octopus Resort, which is located on the coast and surrounded by jungle. We lived in a cozy beachside Bure type hut with outdoor shower (what could be better for bathing under the stars?). Everything was more than perfect, except… countless giant centipedes (!!!) – they started crawling under the floor next to our bed shortly after the sunset. I was so scared that couldn't fall asleep and when I finally fell, I dreamed horrible nightmares. Despite this fact, I really liked this small island, which definitely has something magical.
All the time I was accompanied by a very strange feeling that this place is hiding some kind of secret. Who knows, maybe I am right?