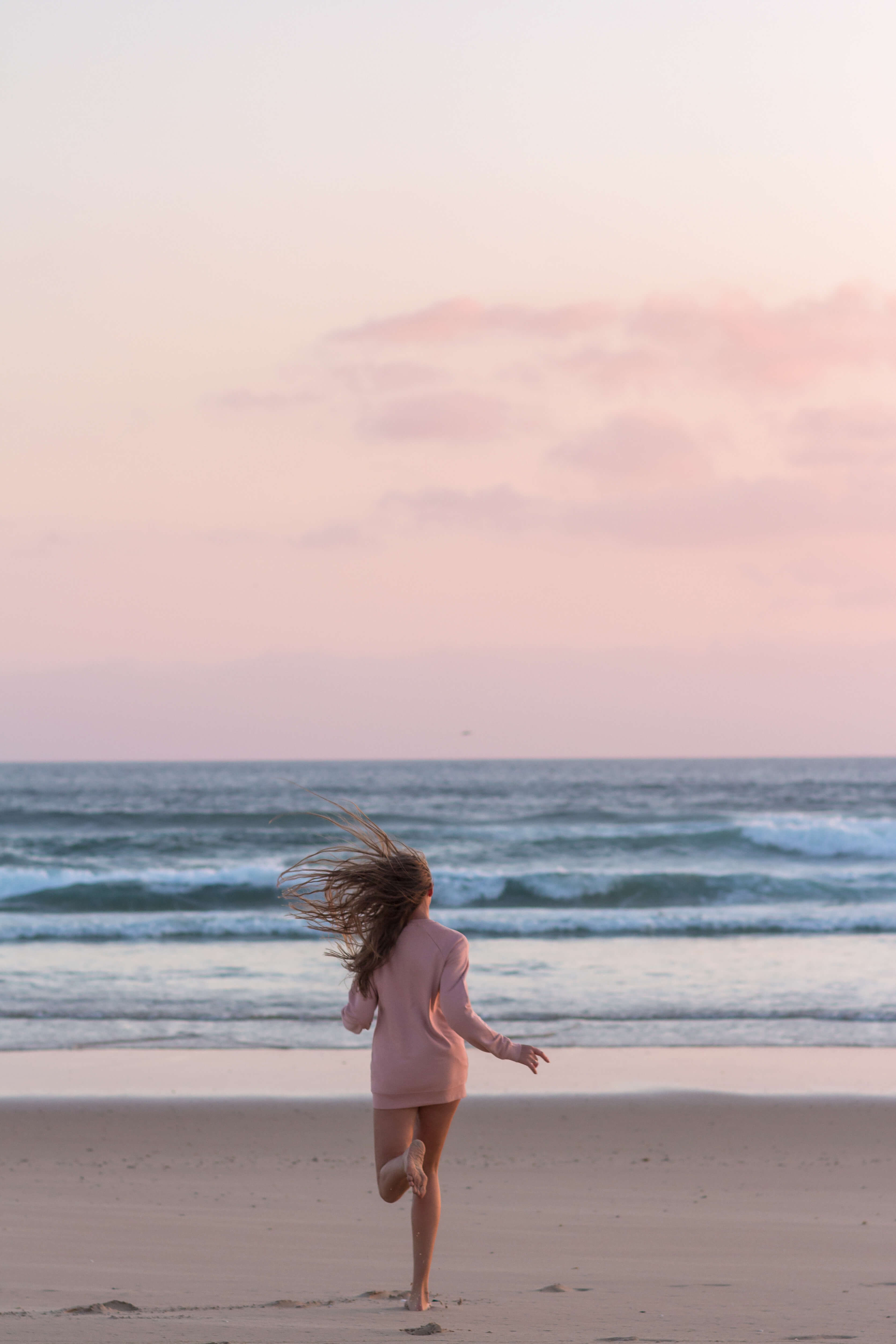 Almost 2AM here in Almada. Can't sleep: too many thoughts in my head. Still can't believe that we made it (this couldn't be possible without my husband's support and belief in me, us and our dreams). I'm here, in Portugal, close to the ocean and coastal life as I always wanted. Someone, please, pinch me!
Do you know that feeling when you have the goosebumps on your skin and tingles down the spine? I have them all the time these days: while going colourful streets, hearing seagulls, feeling sand between my toes, speaking with strangers, seeing the ocean, finding seashells, listening crashing waves or watching midnight city lights from my cozy 5th floor room window.. All those small things make me extremely happy and.. alive. Yes, alive! I almost forgot what does it mean. Past two years I had no friends, no social life, no parties, no self-confidence or independence. You have no idea how hard it was to me at the beginning here! First time by myself using Uber, taxi, going to a restaurant alone, using public transport, traveling, talking with strangers, living with other people.. So many things I never did before! That just can't be described in words. You have to experience that by yourself.
First two days I was like paralysed. I was too shy to speak with people, I didn't want to let them in. I was afraid to do anything or to go somewhere alone. But I had to.. And suddenly somehow something inside of me has changed. The wall I've been building so long was gone.
I've started to talk with my roommates, with strangers in streets, with people in groceries or public transport. I've started to travel alone.. and that was an absolutely new journey of my life. A new adventure, new discovery, something that has changed me in general.
I'm smiling all the time, I want to dance in a street, on the beach while sunbathing, I want to scream as loud as possible, because now I'm finally breathing life like air and I really love it!! There are so many things I want to do! I want to dance on the beach during midnight, I want to drive fast in a sports car while listening my favourite music loudly, I want to try surfing, to go to a party on a rooftop, to talk with strangers till sunrise, to learn Portuguese and so much more!!
Still not sure where this new experience gonna lead me but I'm really curious to see 🙂
TODAY'S FAILS:
forgot to apply a sunscreen before going to the beach therefore came back as red as Mr. Krabs from SpongeBob SquarePants cartoon
TODAY'S DISCOVERIES:
a beautiful endless wild beach without tourists
seashells in a deep blue colour as the ocean
TODAY'S VOCABULARY:
praia – beach
mulher – woman
homem – man
ela – she
ele – he
boa tarde – good afternoon
bom apetite! – bon appetite!
comer – to eat
eu como – I eat
maçã – apple
sopa – soup
macarrão – noodles
cenoura – carrots
batatas – potatoes
até a próxima! – till next time!