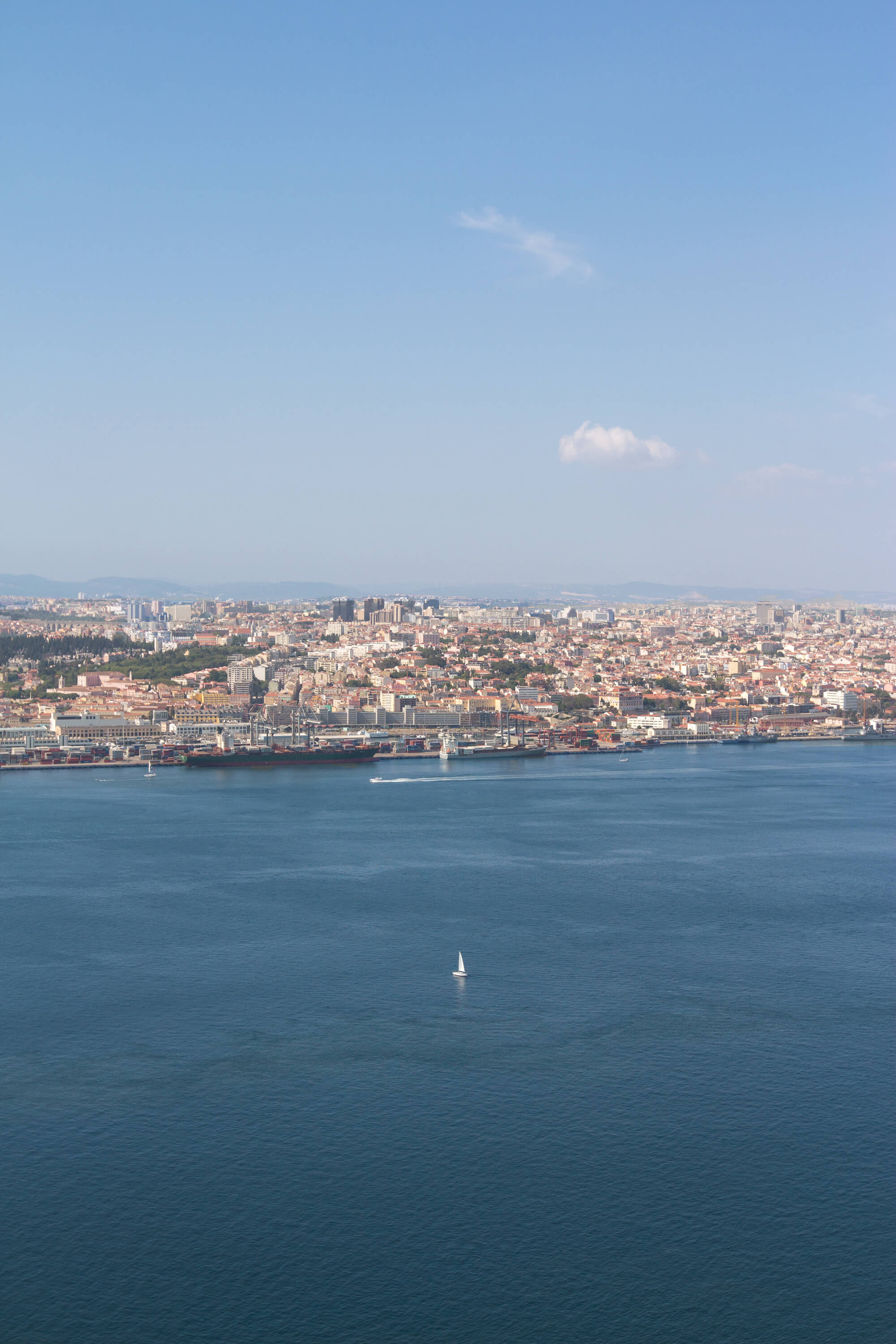 Long time no see.. Mostly because I'm still trying to understand what's happened to me once I moved here. Never had so much energy or happiness inside of me. Is it love? Did I fall in love with this city? People? Is that even possible? Or there's something else? Still questioning a lot, still trying to explain that somehow to myself.
Movement here gave me a new sheet, completely empty one. Nobody knew me, I could be whatever I wanted but the problem was that I didn't know who I wanted to be. During past several years my self-confidence has dropped to the lowest level, I was really shy one, who had many complexes and hated herself for everything. Therefore my first meetings with new people in Lisbon reminded a free fall from somewhere extremely high. I was very afraid that they won't like me, that I will seem to them boring, terrible or annoying. But the more people I met, the more stories I heard the more comfortable I felt with myself. Somehow people here were accepting me as I was, with all my fears, disadvantages and strangeness and of course I couldn't believe that. Mostly because my whole life I was always trying to be perfect, I knew that I wasn't one of those "candy face" beauties therefore always tried to compensate that everywhere I could. I was imprisoned by my own imagination how the perfect person should look like and completely forgot that real beauty is about imperfections and being different..
I met so many wonderful interesting and very different people. Some of them liked jokes, some of them were way too serious, others very open, and some more introverts. But most importantly almost all of them were very honest and friendly without "putting a label" on someone without getting know her/him better. To be very honest that thing really seemed to me a strange one. "Putting a label" was one of my favourite things. I was doing that constantly, sometimes only seeing people's photos I could tell that he or she is idiot, slovenly, cocky, arrogant or just a terrible person (can you believe that?!). I was choosing my dentists, doctors, hairdressers, sometimes even friends (!!!!!) according to their appearance. And I was "putting those labels" so often and so firmly that it was almost impossible to change my forward attitude. Even more unbelievable is that I was always very disappointed and upset if someone else was doing the same to me! And only now and here, in Portugal, I've finally started to get to know strangers without any thoughts before. I definitely couldn't tell you that it was easy to me. Of course not. And it really took some time. But I was really surprised by how deceptive appearance can be. I was so impressed by people's kindness and honesty that some of them already took an important part in my heart. And suddenly one night I came up with an idea that probably would be really nice to tell you about those people and their stories more. They accepted me for who I am and opened to me their hearts. And that's why I'm so happy here, that's why my eyes are sparkling all the time, that's why I'm dancing in my tiny room or in the streets, because I don't feel lonely anymore because I feel that somebody cares..
TODAY'S DISCOVERIES:
Santuário Nacional de Cristo Rei – amazingly beautiful place with breathtaking panoramic view of Lisbon and it's bridges around 25min. by walk from my home (suddenly became my favourite place for each day evening walks)
TODAY'S VOCABULARY:
amiga – friend
muito feliz – very happy
muito obrigada! – thank you so much!
um céu azul – a blue sky
um dia perfeito – a perfect day
um dia quente – a hot day
o oceano – the ocean
eu gosto – I like
você é uma pessoa muito boa – you're a very good person
combinado – agreed
encontrar – to meet