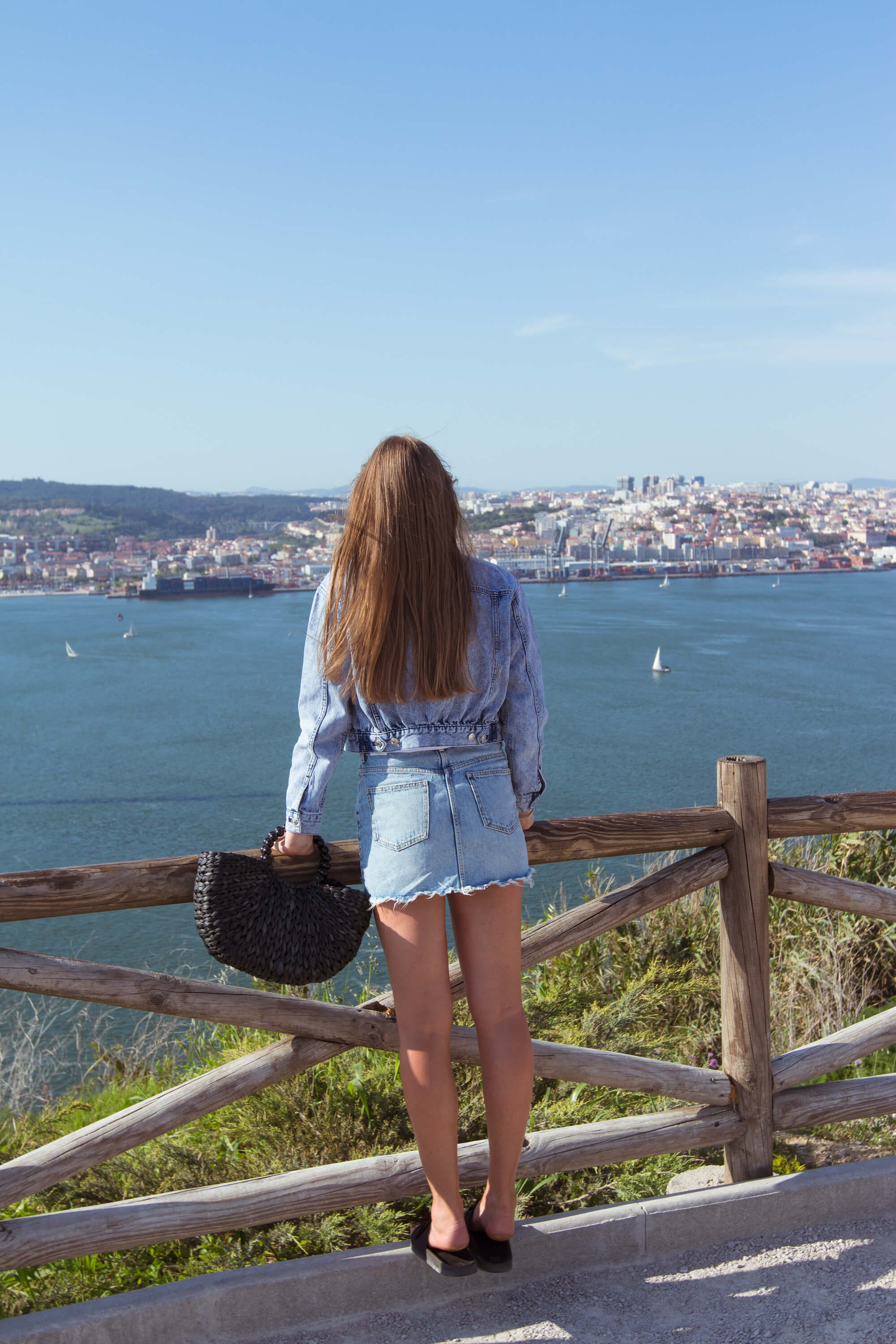 And the adventure begins..
Today's morning started very early around 4:30AM and was drowned in tears. My husband took a taxi to airport back to Munich because of his job and left me absolutely alone at least till September here in Lisbon, in a city full of colourful houses, tiny streets, low-flying airplanes, noisy seagulls and endless coastline. I had to pinch myself several times just to make sure that I'm not dreaming and this is really happening. We're together more than 10 years (since school) therefore to be separated for such a long period is really challenging. I was accustomed to him being always next to me and now I'm completely alone in a new city, new apartment, in front of myself and all my fears.
Most of you probably know that I was born and grew up in a very small country Lithuania. I was one of those who finished school with a "red diploma" which may be compared to a document with "summa cum laude" in USA. Later got my bachelor's degree in Advertising, also in the highest grade. But at the same time I never had a summer job, never had a real student life or crazy friends.. Speaking simply I was that boring "good girl" who always had to come home in time. My both parents worked at school and had a vision that I should have a higher education and a well paid job somewhere in dentistry or law area. They never understood my passion for creativity, photography or fashion. Those things seemed to them not serious, not practical or even silly. Therefore I was always stuck between how my family imagined I have to be like and who I really wanted to be..
I was feeling crazy lonely and the biggest loser on earth: I didn't want to disappoint my family but at the same time I didn't want to loose my dreams. And probably I would be stuck forever somewhere in between if not my husband (my true soulmate and best friend) who was next to me during all the highs and lows. He was the only one who believed in my ideas and who was always trying to encourage me even those really hard times when I didn't trust myself and wanted to give up on everything.
Two years ago we moved to Munich where I was finally able to break away from that strong psychological pressure I always felt. And even though nobody helped us, sometimes making mistakes, sometimes being successful, slowly but firmly step by step we were moving forward to our dreams or at least we thought so. We both knew that we don't want an office job from 8AM to 6PM, but someone had to pay all the bills.. Therefore it was not so easy. My husband hated his job and I was far away from the coastal life and the ocean – my biggest source of inspiration for everything. We just couldn't wait anymore, had to come up with something and Portugal seemed to us as a good idea. We chose this country as an inspiration for our upcoming new seashell necklaces collection and thought that probably would be great to stay a bit longer and try out our luck here as photographers. My husband couldn't stay longer because of his job in Munich but I was the one who was able to find new possibilities and put all the efforts that he could come back here as soon as possible. The decision was made and there was no way back.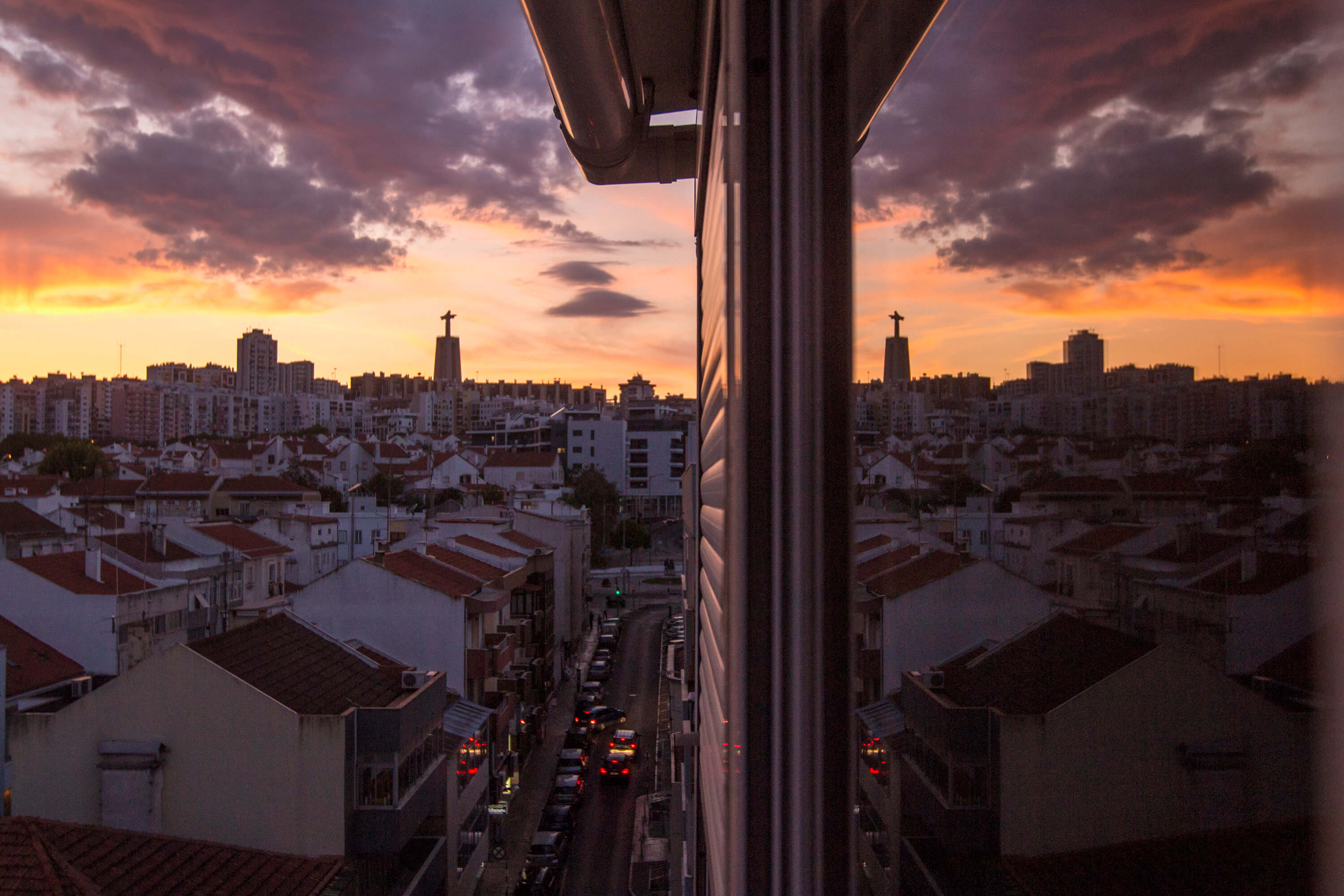 So here I am, writing you from a small cozy room somewhere in the middle of Almada with a nice panoramic view from 5th floor. I live here with 6 more girls from different countries. Already met two from France, one from Mozambique and one from Portugal, seemed quite friendly. Each of us has a separated room but we're sharing the kitchen and bathrooms. The apartment is very light, clean and really cozy, actually looks much better than I thought. The neighbourhood is also good and quiet: already checked one of those small local places at the end of my street, but instead of a restaurant I got into a pub full of local men (I think I was the only woman there if you won't count the waitresses 😀 ). Nevertheless I got a very delicious soup and a cup of coffee with a traditional cake called "a pastel de nata" (was suuuuuuch a good one!). Tomorrow morning going to Praia da Caparica where I'll meet two French guys who are living their dream by having 3 beach houses in the middle of the dunes as close to the ocean as you can imagine. I've dreamed about that kind of beach houses since childhood therefore really can't wait to have an interview with them and make a small shooting there!
TODAY'S FAILS:
forgot all the names of my room mates once they said them to me
missed one of my meetings because taxi didn't come despite the fact I called 4 times
TODAY'S DISCOVERIES:
a small pub at the end of my street
a pastel de nata
TODAY'S VOCABULARY:
olá – hello
bom dia – good morning
obrigada – thank you
de nada – you're welcome
muito gostoso – very delicious